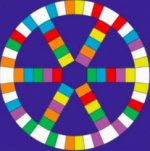 A Customized Board Game
Makes Marketing Topics
More Meaningful
---
Project 6
Problem:
This captive finance company was looking for a fun way to teach
marketing segmentation to every team member in varied job roles
across the company.
Solution:
Inspired by Trivial Pursuit, the board game "Loyalty Pursuit" was
created. In the game, each player is assigned one of the market
segments, and quizzes other players on his/her character. Correct
answers receive cards that represent various products and
services offered by the company, which are required to win the game.
Uniquely PBD:
Because the game design involved peer-to-peer quizzing and
collaborative learning, engagement was high. So high that the
learners at an all-day offsite were begging to play it again!